YOUR COMMERCIAL ELECTRICIAN OF CINCINNATI
Go With Cincinnati's Choice
When should you hire a commercial electrician in Cincinnati?
As a homeowner, you've probably completed more than your share of DIY projects and repairs. All of your accomplishments can leave you feeling like you are capable of handling anything, but when it comes to electricity, you should never attempt to do it on your own. The bottom line is that electricity is downright dangerous. Even the projects that are seemingly simple and straightforward can lead to big problems. Any time electricity is involved, you need a licensed electrician on your side.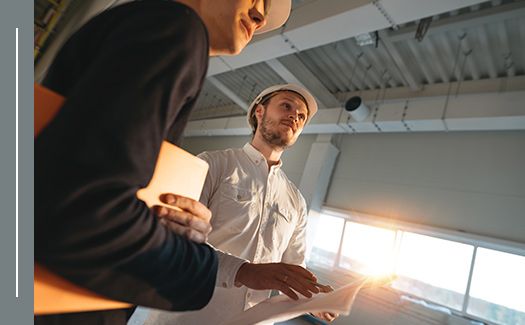 Why Choose ElectricMasters?
Cincinnati's top certified, licensed, and affordable electrician
Emergency electrical services available 24 hours a day
A+ BBB Rating
A HomeAdvisor Elite Electrician
We'd love to hear from you!
What are the benefits of hiring an electrical contractor?
Apart from the obvious reason why hiring a professional is a great idea, which is safety, hiring an electrician comes with so many benefits. One of the biggest benefits of professional electrical service is cost. Yes, we know, you think it is cheaper to do the work on your own, and it can be, but if you don't do it correctly, you will end up paying a lot more than if you would have just hired a professional in the first place. A professional electrician also has the experience and the expertise to troubleshoot the problem and find you the best, most cost-effective solution.
How do you find the right Cincinnati electrical contractor for your needs?
There are many talented electricians out there, and, just like in any other industry, there are also some electricians that you should steer clear of. Ensuring a safe, effective solution for your electrical issue requires you to find the right kind of electrician. But how do you know that you've found the right electrician for you? The following guide will help:
Ask for references – Friends and family are the most valuable resources you will have when it comes to finding a certified electrician. While every electrician will claim to be "the best," the only way to know for sure how well an electrician does their job is to talk to someone they have worked with. If your friends or family members have had a good experience with an electrician, chances are, so will you!
Determine your budget – Call around to several local electricians in your area to ask for estimates on your project. Once you've called a few different companies, you should have a pretty good idea about how much you can expect to spend. Keep in mind that you should never simply settle for the lowest estimate — low cost is important, but expertise is essential.
Pre-screen your candidates – Once you have narrowed down your shortlist of local electrical contractors, you should have a conversation with them about their work experience, certifications, etc. It's important to double check that they are indeed bonded and insured, and you should always ask if they are a part of the Better Business Bureau. If you have no references from friends or family, ask your potential electrician for references!
Double-check – Simply knowing that they are a part of the Better Business Bureau and asking for references will only get you so far. It is also important to call their references and check their reliability report with the Better Business Bureau. For our part at ElectricMasters, we've had an A+ rating with the BBB since 1999!
Meet with the electrician in person – Schedule a face-to-face meeting with the electrician that you've chosen. To prepare for this meeting, you should ask them for proof that they are licensed, insured and bonded. Ask them if they will perform the work themselves, and if not, inquire about the qualifications of the electricians that will. Ask them for the final estimation in writing, and make sure that it includes permits, labor, and materials.
At ElectricMasters, we are proud to say that our electrical contractors are licensed, experienced and knowledgeable. Turn to us for all of the electrical services you need! Contact the best Cincinnati electrician today!