ElectricMasters is the go-to electrician in Cincinnati for a variety of reasons. To name a few, we are licensed and experienced, we have a solid reputation, and we don't charge our clients an arm and a leg either. While we are pleased to be able to help so many home and business owners throughout Cincinnati, we remain aware that a good number of people in the area elect to either "DIY" electrical work or hire a neighborhood "handyman" to try to save a quick buck. 
That's why we decided to dedicate today's blog to addressing what exactly a qualified electrician can do for you. We want our readers to know there's good reason we say, "don't try this at home" fairly often on our website and blog. We aren't into scare tactics or anything like it; we want you to be safe and leave complicated electrical repair work to the professionals!
That said, here are five things qualified electricians, like us at ElectricMasters, can do that your neighborhood handyman might struggle with. Plus, keep in mind that we offer our electrical services at very competitive rates! Now let's dive in!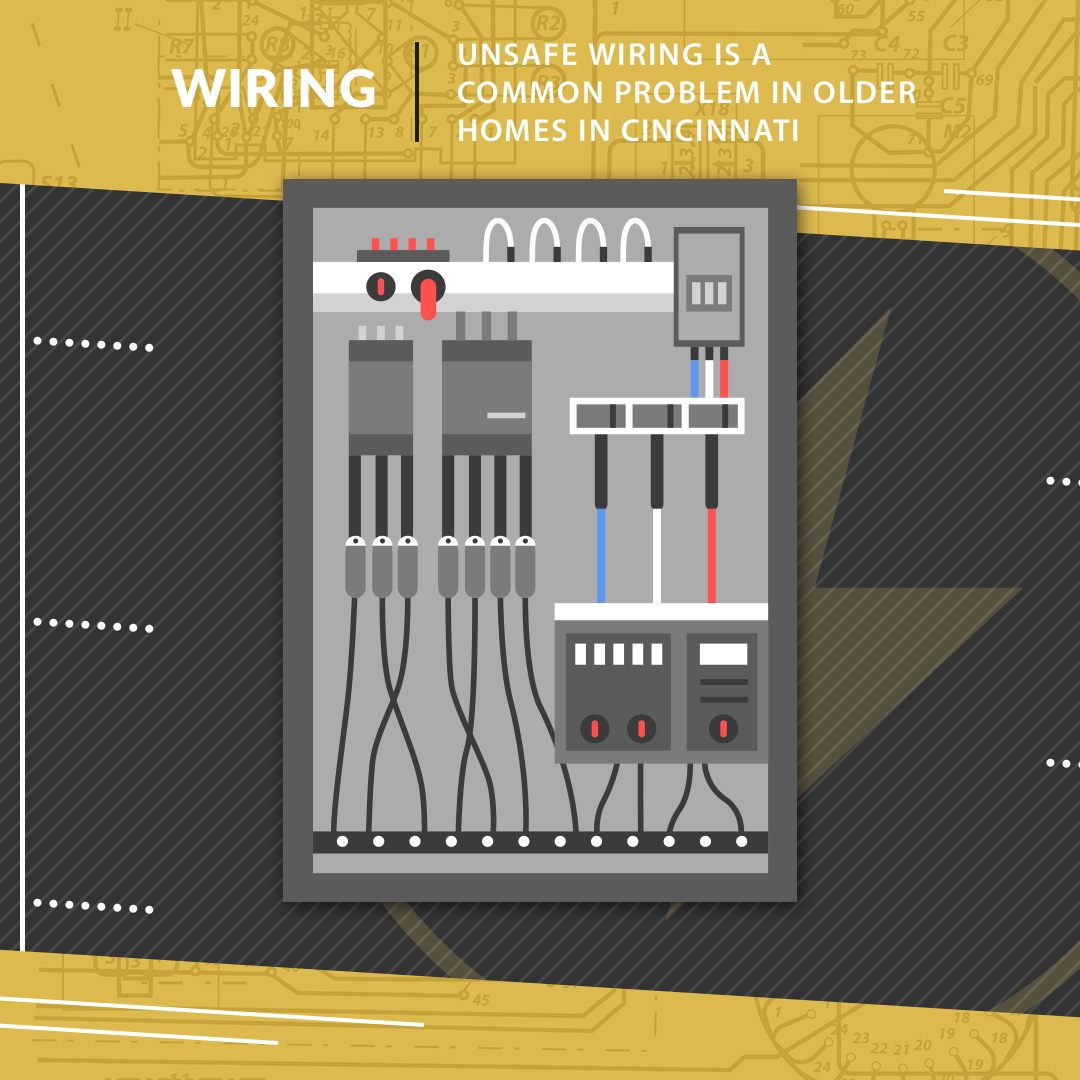 Wiring
Perhaps your home wasn't built this millennium. Now, that's nothing to be ashamed of, seeing as how the millennium is only two decades old at this point. But if it is a bit older, it's likely to still have knob and tube wiring. While there is nothing wrong with this type of wiring inherently, leaving your home with it for so long will probably increase the risk of an electrical fire or similar problem. At ElectricMasters, we can upgrade your knob and tube wiring or take care of other wiring problems you might be having. 
Breaker Box Upgrade
By the same token, if your breaker box has never been upgraded and you live in a seasoned home, it's worth having a qualified electrician take a look at your electrical panel to see what kind of risk (if any) is associated with your current system. At ElectricMasters, we won't recommend an upgrade or repair unless you need one. There's no pressure, only sound advice and affordable electrical service!
Backup Generator Installation
Shifting gears a bit, ElectricMasters offers backup generator installation and repair service. While not every electrician out there will do the same, we want to make sure our customers get access to emergency power when they need it, and the best way to do that is with a generator! Give us a call for more information on pricing and logistics. 
Electrical Repair
Any licensed electrician worth their salt will be able to provide high-quality electrical repair work. Whether it's a faulty outlet, smoke detector issues, or your lights are mysteriously flickering, we'll get to the root of the problem at an affordable price here at ElectricMasters.
Emergency Electrical Services
A good deal of the electrical emergencies we see are the result of amateurs acting like professionals in the field of electrical work. Now, we aren't here to shame anyone, but simply to educate those who would heed our advice: leave it to the professionals! Don't start electrical fires, and don't mess with wiring unless you've been properly trained. That said, we are happy to assist you with all electrical emergencies, so give us a call!
Contact ElectricMasters
We hope you've enjoyed today's blog as much as we enjoyed writing it for you! But more than enjoyment, we sincerely hope that you think of us at ElectricMasters the next time you have electrical work that requires a professional. There's no point in risking your own safety to save a few bucks. When you choose an affordable licensed electrician like ElectricMasters, you don't have to choose between quality and value because you get both!
Reach out to us at your convenience. We'd love to hear from you and solve all your electrical issues quickly and affordably.