Service / Breaker Box Upgrades
Electrical Upgrade
If you need to modernize your home's electrical system, the experienced local electricians from ElectricMasters will get an accurate report and recommend the best way to upgrade your home's wiring system. If you still have a fuse box, you may be at risk for a potential fire due to an outdated wiring system. Have you noticed that your family's power usage has increased and feel that you just aren't getting the power you need? If so, then upgrading your electrical panel or breaker box could be the right solution for you. We offer many different electrical services for your home that can update your wiring system and provide you the power you need:
• Fuse box to breaker box upgrades
• Wiring assessment and replacement of current system
• Fuse to breaker conversion
• 120/240 volt circuits
---
Breaker Box Upgrade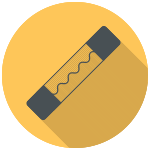 Tired of replacing blown fuses? Is rust present on your fuse or breaker box? Is your breaker box safe? Is your breaker box outdated? Do your lights dim when the air conditioner or other heavy load turns on? If you answered yes to any of these questions we can help!
Electric Masters installs copper component load centers (i.e. breaker boxes) that come with a 6 years parts and labor warranty and a lifetime manufacturer's warranty on the load center and breakers.
Your new service/load center installation includes:
Evaluation of your current system and determine if only a new loadcenter is required or if the entire service needs to be upgraded.
Obtain proper electrical permit and inspections.
Interface with your utility (usually Duke Energy).
Upgrade the grounding system to current electrical code and to ensure safety.
Installation of a new high quality, copper component loadcenter.
Installation of all new breakers so that each circuit in your home is connected to it's own breaker.
If needed replacement of the meter and movement of the meter to the exterior of the home.
If needed replace the exterior service wiring and overhead attachment to the electrical utility service drop.
---
Get your home up to speed with the certified electricians from ElectricMasters, and let us evaluate the safety of your electrical wiring system. Contact us today at 851-291-6999 and schedule your complete home consultation. We will make sure you are 100% satisfied before you pay!